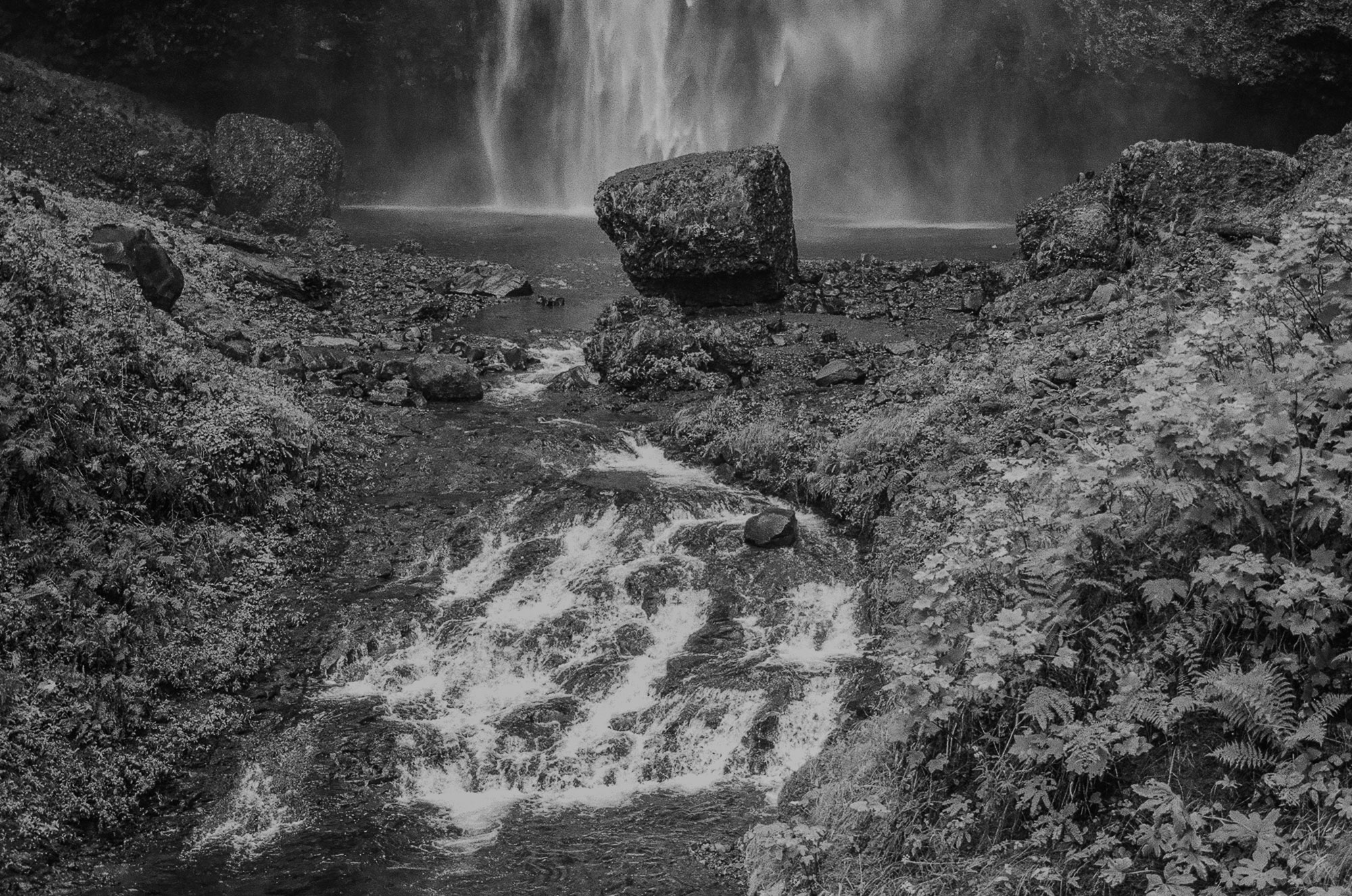 REFRESH
RENEW
REDEFINE
DEFINE, BUILD, & COMMUNICATE BRANDS
SO. WHAT'S DIFFERENT ABOUT US?
When you want marketing, advertising, branding or web design, there are plenty of large, high-priced agencies out there.
SDM Marketing™ is different. Like the big guys, our expert staff has multinational agency experience,
but we're small and agile enough to respond quickly and economically.
What's in it for you?
Help to better understand your customer and what motivates them
Positioning around your strengths and what the customer wants
Messaging that sells benefits — that benefit your customers
Higher customer loyalty — Increasing sales
We're SDM Marketing
Based in Seattle since 1991, we're an independent, award-winning, branding, marketing, and design firm focused on an end-to-end solution. We blend our passion, expertise, and insight to build and strengthen your brand. We provide an unbiased perspective, from the outside looking in. We focus on clearly defining your business, creating targeted communications that separate you from the competition.
Make us your brand-refreshing, image-defining marketing firm of choice.
EXPERIENCED.
Our group of strategists and creative professionals have years of success at refining brand images and strategies. We'll work closely with you to define who you are today and build your brand. We then can design a campaign to communicate the "refreshed" you. We harness the latest thinking and technologies to refocus your business for an increasingly demanding marketplace and customers.
PASSIONATE.
We're obsessive about defining and delivering the kind of marketing solutions that reinvigorate your brand. We're committed to you and your success, whether that means a simple brand upgrade or a total reinvention of what makes your company special.
RESPONSIVE.
We're a small, agile firm that works closely with you to anticipate and respond to your needs. Being resourceful, we provide quick and practical marketing and brand solutions. Moreover, we're always receptive to your input, integrating your thoughts with our expertise.
OUR CLIENTS
For over 20 years, we've partnered successfully with clients across a multitude of industries and business sectors. We've supported Fortune 500 clients as well as burgeoning start-ups. Here's a short list of our clients past and present.
* Taproot Projects – Taproot is a non-profit organization that recruits, organizes and teams up marketing professionals to work with organizations working to improve society. They envision a day when Taproot services will enable all organizations with promising solutions to successfully take on urgent social challenges.
"
Brands are about relationship building…

build it and grow customer loyalty"
-SCOTT MICHELSON – PRINCIPAL, SDM MARKETING
Our Team
OUR EXPERIENCE = YOUR SUCCESS
Since 1991, SDM Marketing's strategic and creative thinkers have built great brands, executed smart marketing plans, and cultivated loyal followers.
When you work with us, you connect with a team of strategists, graphic and web designers, writers, and developers, each with over 20 years of experience at major ad agencies and design firms. We're all passionate about marketing, brand building and supporting you with a personalized, hands-on approach. We take great pride in finding new ways to drive your business.
Scott D. Michelson
Principal & Chief Branding Strategist
Our Founder and Principal, Scott's career covers several decades as a consummate advertising pro, brand strategist, adjunct professor, and business leader.
Scott thrives on projects that benefit both established and new industries, using the latest marketing principals to find results-based solutions. When he's not collaborating with clients and colleagues, he's obsessed with coaching his son's baseball and soccer teams as well as traveling with the family via plane, train, automobile, and bicycle. As an enthusiast photographer, he's never without his camera gear during his diverse activities and getaways.
MARY LAFLEUR
Branding and Design Director
Mary is a multi-talented lead designer, and creative director, experienced in such diverse industries as entertainment, automotive, education, and non-profits. She also has an extensive medical marketing background, encompassing banking, pharmaceutical, biotech, medical devices, hospitals, health systems, and advocacy groups.
She approaches each project with a strategic and creative mindset, crafting brand tactics that are consistently on target. When not on the clock creatively, Mary finds joy in nature, whether it's hiking in the backcountry or fly-casting in hip waders on the Columbia River.
PAUL WILCOX
Director of Content
As a senior writer and creative director, Paul has more than 20 years of experience working for the likes of FCB, McCann-Erickson, Y&R and other agencies. He has made his mark on such brands as Bausch + Lomb, Botox, Hilton, Lockheed, SkinMedica, Sunkist, Suzuki, Toyota/Lexus, and Westin. Paul gets to the heart of a problem and inspires others to deliver consistently creative solutions.
In his rare off hours, Paul enjoys classic motorcycle restoration, photography and going on hikes with his wife Valerie and Golden Retriever, Macey.
JAMES FREDERICK
Director of Development
James is an experienced website developer and graphic designer, specializing in building custom websites in WordPress.
For building sites, he is fluent in HTML5/CSS3 and PHP, jQuery and basic web development. He's a big fan of clean, functional interfaces. On one of his latest creations, designing and building the Florida Catholic Website, he stretches WordPress capabilities to create a custom advertising system, multiple different news feeds and integrating a payment processor. He keeps up to date on the latest development programs, expanding his knowledge of JavaScript to prepare for its increased importance in the development field.
For design, he has extensively used the Adobe Creative Suite, specifically Photoshop, Illustrator, Dreamweaver, and InDesign. He is a true believer it's important to have a site look visually appealing while easy to read and browse.
In his spare time, he's an avid gamer and enjoys watching Star Wars with his family.
SOCIAL MEDIA LEADERSHIP
Cascade e-Commerce Solutions, Inc. (CeSI)
ELIZABETH PAULSEN
President
Elizabeth has over 25 years of experience coordinating complex projects in the fields of education, healthcare, finance, tourism, retail and service.
In 1983 she received her BA in Education/Music from Mount Holyoke College, South Hadley, MA and has maintained her skills and knowledge through continuing education.
She uses her excellent communication skills to build strong working relationships with individuals and teams who have accountability for web development.  She spends approximately six hours a week testing theories and communicating with colleagues on an international level to keep current with changes in the search engine optimization industry.
She is an active volunteer in the community and has served on the board of the Seattle Southside Chamber of Commerce.
GLYNN H. PAULSEN
Vice President, Information Technology Director
Glynn has over 20 years of systems engineering experience. As Information Technology Director he oversees company systems, infrastructure, and information security.  On complex projects he serves as technical advisor.  His common sense approach to business processes aids in the development of efficient, cost-effective solutions.
He received his BS in Industrial Technology from Southern Illinois University, Carbondale in 1977 and continues his education through conferences, seminars and extensive reading.
He serves as head usher of his church and enjoys his reputation as a "behind the scenes" support person.
Original Hockey Teams - Boston, Chicago, Detroit, Montreal, New York, Toronto
Double stitches on a baseball - 88 inches of waxed red thread
"
Brands must evolve to keep pace –

not just with the marketplace and customer trends, but the world."
Scott Michelson – Principal, SDM Marketing